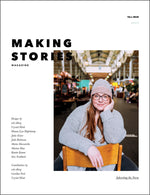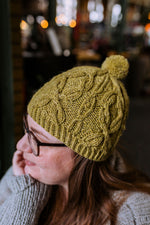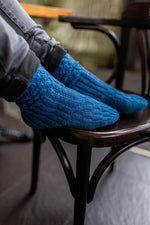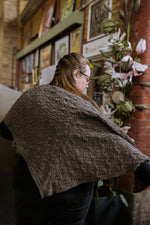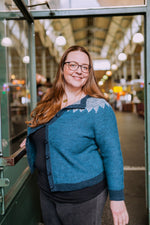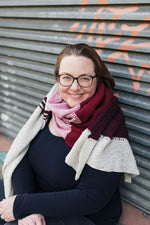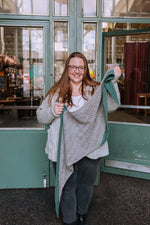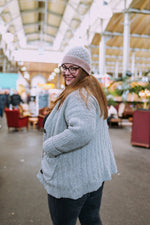 MAKING STORIES MAGAZINE ISSUE 4
Regular Price

$28.00

Sale Price

$28.00

Regular Price

Unit Price

per
Issue 4 is an invitation to take a look at the craft we love and share as a way of challenging the status quo, changing standards that no longer serve us, and, yes, subverting the norm.

In its pages you'll find accessory and garment patterns that do just that by introducing us to a new technique, a unique construction method, a brave design inspiration. Stories about body image, size inclusivity, and queer identity, shared by a handful of wonderful authors and illustrators, invite you to sit down, read, and question.

Designs by:
Ash Alberg, Crystal Hiatt, Hanna Lisa Haferkamp, Julia Exner, Julie Robinson, Maria Muscarella, Marina Skua, Renate Kamm, Sari Nordlund

Yarns by:
BC Garn, Biches & Bûches, Erika Knight, G-uld, Marina Skua, Tulliver Yarn, Walcot Yarns, Wing And A Prayer Farm, YOTH Yarns

Contributions by:
Ash Alberg, Caroline Frett, Crystal Hiatt
What's special about Making Stories Magazine?

"With Making Stories Magazine, we strive to feature companies and makers who focus on sustainability, transparency, fairness and equity in their work. We love telling their stories and hope to inspire and enable crafters to make conscious and informed decisions about the materials they use and the companies they support. 
We're (to our knowledge) the only ad-free knitting magazine on the market today. We believe in preserving our independence when it comes to deciding who we feature and work with through not accepting any ads for this magazine. 
We're printing on 100% recycled paper, one of the few that's certified not only with the EU Ecolabel and the Nordic Swan Ecolabel, but also with the Blauer Engel certificate. 
We're keeping production and fulfilment as local as possible, working with Druckhaus Berlin-Mitte as our printer, the first printer to be certified with Blauer Engel, and with Urbanmail as our fulfilment and shipping partner, both here in Berlin."
In Stock:

7

Weight:

395 g