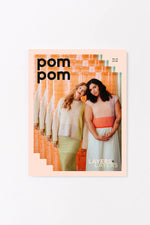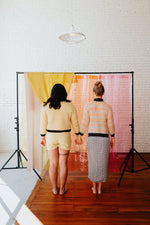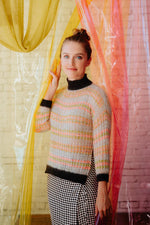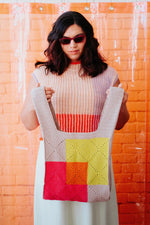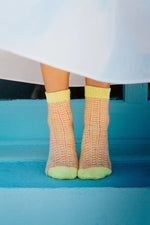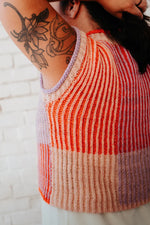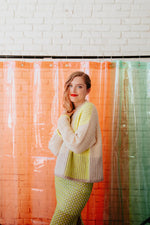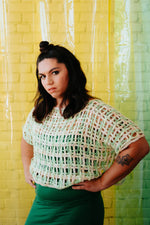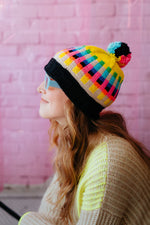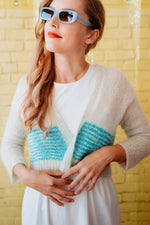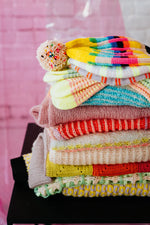 Pom Pom ISSUE 44
Regular Price

$23.00

Sale Price

$23.00

Regular Price

Unit Price

per
ISSUE 44: SPRING 2023
Publication date: 16 March 2023
You never know what the day will bring with spring, so it's the perfect season for layering!
All of the pieces in this issue play with opacity, texture, and  colourwork, layering techniques, tones, and transparency - sometimes all at once! 
'Our initial inspiration for this issue came from layering in images such as risographs, shadows, and superimposed photos, which got us thinking about printing and how it works. As a print publication, transferring the words and images we craft so carefully onto paper is part of what we do. 
We've also invited two equally awe-inspiring people to model our knits for you this season. Angel Joy Flores and Alicia Roth Weigel are both activists who work towards a more equitable world for the LGBTQIA+ community in Texas and beyond. More than ever, representation of trans and intersex people is vital and we were honoured to work with them.' Pom Pom
Featuring designs by: KLARA NILSSON - KLARYBERRY // MAREN ODENTHAL - KNITTERISTA // JESS KAVANAGH // JULIA MADILL // ARA STELLA // SUSANNA KAARTINEN - SANNA AND CO // JOANNE FOWLER // AMALIA SIEBER - KINDRED RED // SORAYA GARCÍA 
Issue 44 also includes a celebration of the art of screen printing by Mei Stephens, who muses on the parallels between printing and knitting, and Hannah McGregor's second contribution to Pom Pom, this time taking on the colour yellow and its cultural history. If you're looking for a sweet treat, our recipe for bebinca, a layered Goan dessert, will have your mouth watering!

– includes digital download –
In Stock:

1

Weight:

350 g